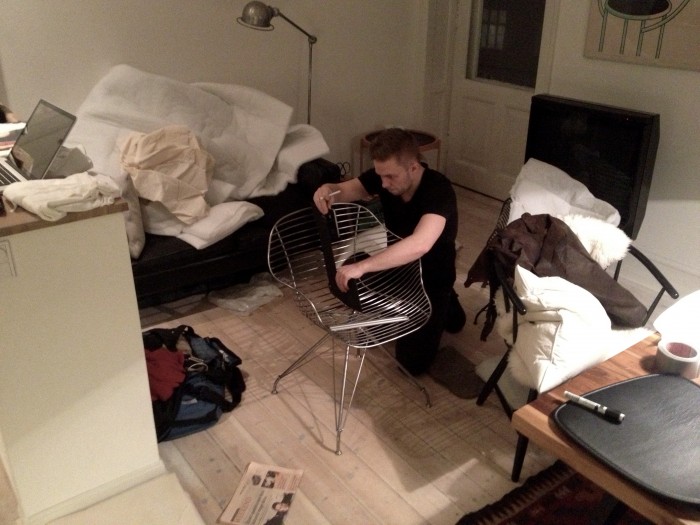 By now (in the timeline) one and a half or two years have gone by, since Christian and Jasper graduated. They are in each their part of the country and have good and well-paid jobs.
But they're not satisfied. They're not fulfilled.
And a decision is made: They create their own company.
In November 2012 they cut down their regular jobs to half time jobs.
"It's definitely a luxury to be able to do that. But I guess out companies knew that the alternative was that we were going to leave."
After three months the urge to create something on their own is getting more and more explicit. Work starts to become something that needs to get done.
"It just doesn't work to feel that way. Not for us and not for our workplaces," says Jasper.
It wasn't about the job or the workplace, however. Jasper tells me, he doesn't think he would be able to find a better place to work in terms of creativity and the approach to design.
"But the feeling of something missing in my life couldn't be solved by finding another job. The job was almost perfect. But it didn't make the longing of creating something by myself go away. I missed following the product from the first sketch to the final product – without ever having to compromise."
For Christian it was bit different. He wasn't really happy at his job. His tasks weren't within his area of interest. But that wasn't what bothered him the most.
"I had a lot of responsibility, but no authority. That doesn't work for me. For me it's not about having a company or not, it's about being able to control and structure your day and tasks. Creating our own company was a possibility for me to get responsibility and authority in order to make things happen."
At February 2013 the guys quit their jobs.